Plans for Cities, Counties and Regions



Athens, GA, Public Art Master Plan
Work begins this summer on a master plan for Athens–Clarke County, Ga. The plan will feature artist residencies, embedded within the planning process, as a tool for community engagement and to illustrate social practice public art approaches. Watch for updates!
Suwanee, GA, Public Art Master Plan
Work is underway on a master plan for Suwanne, Ga., a small city of 16,000 people with big ideas. Bressi is joining with Via Partnership to produce the plan. Watch for updates!
Montgomery County, MD, Public Art Roadmap
The Montgomery County, Md., public art program dates back three decades, and in its time was one of the most vigorous public art programs anywhere. Bressi is undertaking a review of the program to determine how it can dedicate its finite resources to the needs of a community whose profile has changed dramatically, and how it can take into account broad new directions in public art that have emerged since the program was launched.
Santa Rosa Public Art Master Plan (2015)
A decade ago, Santa Rosa had great hopes for its arts and culture sector, but after the economic downturn in 2009 city resources dwindled. The public art master plan represents the first step towards rekindling that vision. It offers a focused strategy that identifies "creative zones" for public art that tie into urgent civic issues and opportunities, allows for a wide range of artistic response and community engagement, and promotes collaborations with local arts organizations and curators as a way of boosting production capacity. Bressi joined with Via Partnership to produce the plan.
Read news about the first projects commissioned under the plan by clicking here.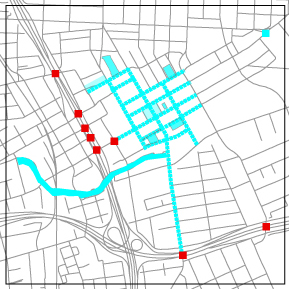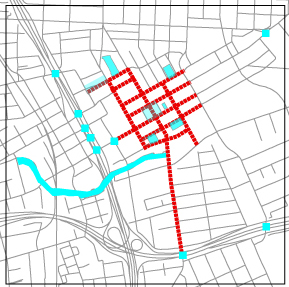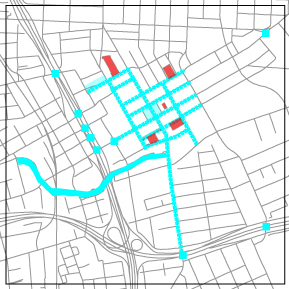 Alexandria Public Art Master Plan (2014)
The Alexandria City Council recently adopted a policy that would set aside the first formal ongoing funding for public art in the City — more than $3 million over the next decade. The City sought a master plan that would chart a course for this funding. The plan focused largely on outlining processes that would give clarity to decisionmaking about future projects and stronger oversight of public art commissioned by private developers, while maintaining the level of community engagement that Alexandria's citizens expect.
Bressi joined with Via Partnership and Lardner/Klein Landscape Architects to produce the plan.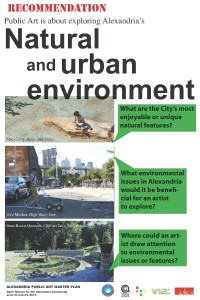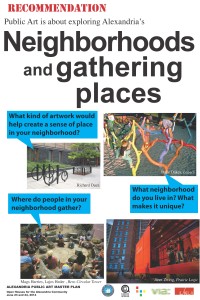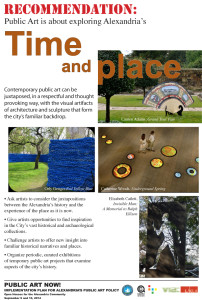 El Paso Public Art Master Plan (2014) 
The City of El Paso's public art program is receiving an infusion of $13 million in project funds as a result of major bond issues. This master plan re-established a vision for the program, outlined program priorities, and identified a range of projects for the program to take on. The plan aligned the program's priorities with the city's emerging urban patterns, and included strategies for new projects that focus on neighborhood placemaking. Bressi joined with Via Partnership to produce the plan.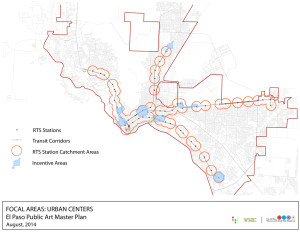 McKinney Public Art Master Plan
McKinney, a suburb northeast of Dallas, is anticipating large ways of growth in the coming years as the region's development pushes outward. The City sough a master plan that would put the infrastructure for a new public art program in place, and identify how art could be incorporated into existing and planned public development. Bressi joined with Via Partnership to produce the plan, which identified key projects and outlined a comprehensive set of policies and procedures.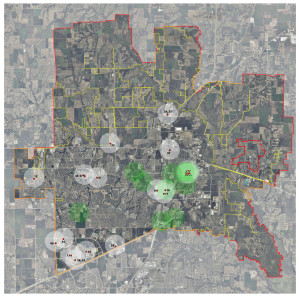 Denver International Airport Art and Culture Master Plan
Denver International Airport was an exemplar of integrating artworks into the form and function of the airport when it was built 20 years ago. We are leading an international team of curators, planners and artists to envision a new approach to airport arts and culture projects and programming that will carry the airport through a multi-billion dollar expansion over the next twenty years.
Collaborators: Via Partnership, Creative Time, Dwyer Brown, Gorbet Design, Deana Miller.

Download: Denver Airport Executive Summary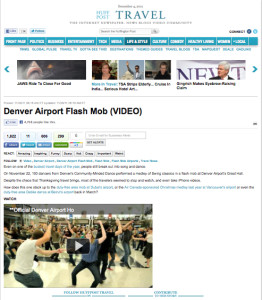 Coral Gables Public Art Master Plan
Coral Gables, a city steeped in the legacy of the City Beautiful Movement and a Mediterranean architectural tradition, sought guidance on a new generation of civic art projects. Bressi worked with Via Partnership to identify key opportunities for public and private development art projects that grow out of the city's traditional urbanism while reflecting the design and artistic currents of the day.



Unified Port of San Diego Public Art Master Plan
This master plan provided new grounding, creatively and procedurally, for this well-established but struggling program. The plan set out creative directions that show how art can explore facets of the port's operations, a curatorial plan that creates a broad umbrella for artistic decisions, and strengthened the staff role in decisionmaking.
Plan collaborators included Via Partnership.

Download: UPSD Final Plan
Download: Curatorial Strategy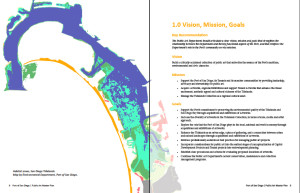 Pinellas County Public Art and Design Master Plan
Pinellas County Public Art and Design, a new program that had just secured a decade's worth of funding through a county bond issue, sought a plan that would stimulate its creative growth. Bressi led a team that recommended strategic directions and mapped out a plan that demonstrated how it could grow incrementally, over the next decade, into commissioning significant integrated, iconic and infrastructural projects.
Collaborators: Via Partnership, Cliff Garten Studio, Jennifer McGregor.
Project undertaken at Brown and Keener Bressi.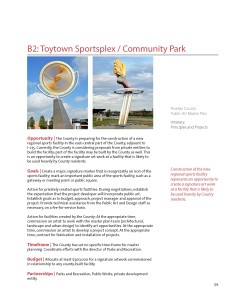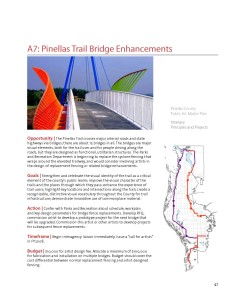 DC Creates! Public Art Master Plan
This five-year plan for the Washington, D.C., public art program sets out three creative directions – green city, creative city and civic places – recommends a new focus on temporary projects and an art in private development program, describes new collaborations with city agencies, and outlines a five-year workplan. Bressi joined with Via Partnership to produce the plan.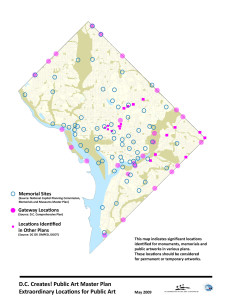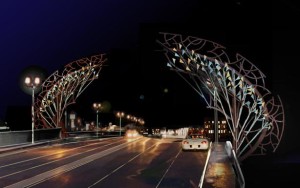 Public Art, Public Spaces: Public Art Master Plan for Arlington
The Arlington County public art program used this master plan to give focus to its efforts on creating artworks integrated into county infrastructure and public spaces, and to direct private development art commitments to urban infrastructure in Metro station areas. The plan has guided art projects in parks, urban corridors, stream corridors and infrastructure for more than seven years. Collaborators included Jennifer McGregor and the Laboratory for Architecture and Building.
Download: Arlington Public Art Master Plan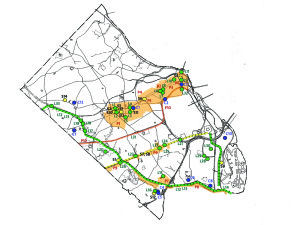 Vancouver Public Art Program Review
The City of Vancouver sought the first-ever review of its civic, community and private development public art programs; Bressi led a team whose recommendations led to major policy changes: focusing on civic commissions through revived agency partnerships, new approaches to creating opportunities for regional artists, and recalculated mechanisms for funding artworks in civic and private projects. The team created a "space legacy" plan that demonstrated how artworks could be linked to major civic, environmental and Olympics projects, and went on to commission artist-initiated projects, under the theme of "Mapping and Marking," for the 2010 Winter Olympics.
Plan collaborators included Via Partnership and Valerie Otani.
Project undertaken at Brown and Keener Bressi.
Winter Olympics artworks managed by Via Partnership and Karen Henry, with support from Bressi and Joost Bakker.



Public Art Next!
The master plan for San José's public art program helped the agency re-invigorate partnerships with major infrastructure departments – transportation, environmental services, redevelopment – solidify its funding base in the face of dwindling city capital investment, and revamp its standard commissioning process. Bressi joined with Via Partnership to produce the plan. 
Project undertaken at Brown and Keener Bressi.



Plans for Districts and Corridors
Prairie Line Trail
Bressi and the Austin-based artist collaborative Thoughtbarn were retained by the City of Tacoma to create a conceptual plan for public art along a trail that was moving from an inspirational idea into a full-fledged design and planning process. The western terminus of one of the first transcontinental railroads in the U.S. The team prepared a menu of public art options that could be implement while the trail was being planned, as elements integrated into the trail design, and as special "overlay" commissions by the City's Arts Commission or the Tacoma Art Museum, which fronts on the trail.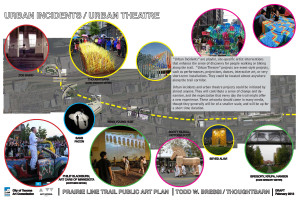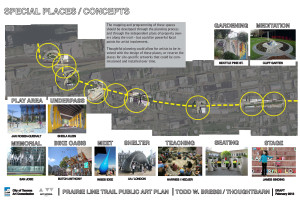 Lexington Legacy Trail
Lexington's Legacy Trail is a new, nine-mile connection between the city core and the countryside. Working with artist Stacy Levy, we developed a public art strategy that included short-term projects to announce the trail's path through the landscape, and longer term recommendations for exhibitions and permanent artworks.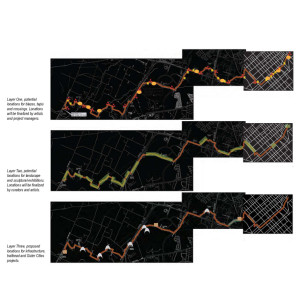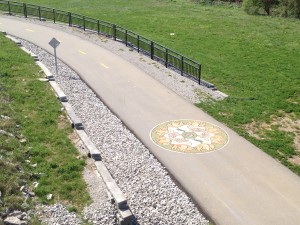 Downtown Next!
The visual character of Downtown San José, the capital of Silicon Valley, will be enriched as this comprehensive plan is implemented. The plan indicates locations for iconic artworks, places where art can help anchor urban spaces in the fabric of the city, zones for changing art, and opportunities for artist-designed infrastructure.
San José's downtown public art focus plan is an essential tool for charting how its pooled pubic art funds can be used for temporary, iconic and integrated public artworks. The program places city CIP funds, redevelopment CIP funds and private development money in one fund, which is spent to implement projects in the downtown public art plan. Bressi joined with Via Partnership to produce the plan for San José's public art program.
Project undertaken at Brown and Keener Bressi.
Metropolitan Park
Bressi, working with Via Partnership, helped Kettler, Inc., create a master plan for public artworks at Metropolitan Park, Kettler's three-phase, mixed use development in Pentagon City, Arlington. The plan's recommendations melded the developer's site design goals and the county public art program's public realm goals, and included strategies for commissioning significant artworks even when funding would be available in small increments. Bressi and Via are now helping Kettler commission two artworks in a new public park.
Consol Energy Center Public Art Master Plan
Bressi and artist Jill Anholt developed a dozen concepts and detailed implementation plans for artworks at the new Consol Energy Center Arena. The recommendations —which included community-based, iconic, temporary and kinetic projects — won support from internal stakeholders and a broader group of stakeholders in the city's Hill District and Uptown District.  The Arena's internal stakeholder group selected three projects for initial implementation.
Met Branch Trail Public Art and Civic Design Plan
As a member of the planning and design team for this new bicycle and pedestrian trail in Washington D.C., Bressi developed a sketchbook that showed how artworks could relate to the user expeience of the trail, as well as embedded narratives of the history, environment and infrastructure that could be revealed along the way.
Project undertaken at Brown and Keener Bressi.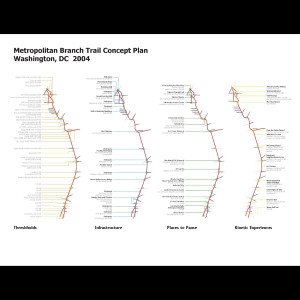 Dr. P. Phillips Performing Arts Center
As a member of the planning and design team for a major cultural facility and public plaza in Orlando, Bressi helped outline strategies for integrating artworks into the architectural design of the building, involving artists in activating the outdoor plaza, and designing connections between the cultural precinct and the surrounding downtown. The project was led by Bobos Art.